NATURAL CUTICLE REMOVER - Professional Cuticle Exfoliator - Overpolish Spa
Regular price
€53,68 EUR
Sale price
€53,68 EUR
Unit price
per
Sale
Sold out
Bye bye cuticles
in 5 minutes. 
eliminates the risk of mechanically or chemically damaging the cuticles.
We know that removing cuticles is the most critical moment for both the manicurist and her client, which is why we have created the Overpolish cuticle remover.
A true exfoliating treatment to remove cuticles safely, quickly and painlessly. With the combination of delicate exfoliating elements, the cuticles will soften, facilitating elimination pain free, no bleeding and no drill tips. The absence of aggressive chemical agents guarantees a respectful of hands and the environment. 
NATURAL EXFOLIATION

The Cuticle Remover Overpolish is t

otally free of microplastics, sugars or abrasive salts. In their place it contains a finely ground coconut shell powder which performs a gentle natural exfoliation and does not harm the environment. Coconut powder has exfoliating properties and manages to remove dead cells and impurities, regenerating the skin with effect antioxidant.

DETAILS

With this treatment the cuticles will be fed rather than dried and the final result will be identical to the technique Dry Manicure.
The Sublime Cuticle Exfoliant in addition to gently exfoliating the epidermis of the hands and feet, it is indicated for treat the parts of the skin most prone to cracking such as arms, elbows and knees. The cuticle exfoliator renews and nourishes the skin, revitalizing it and releasing a pleasant fragrance. Your client will not experience a simple nails treatment, but a real one beauty experience wrapped in a perfume that evokes hints of uncontaminated nature.
FEATURES

Natural formulation without microplastics, free of silicones, petrolatum, mineral oils,
dyes, parabens, PEG, rich in antioxidant elements, clinically tested.

150 ML opal glass bottle
450 ML ECO BAG REFILL for professional use
USE

Thoroughly cleanse your hands with

 

Overpolish Hand Cleaner Liquid Soap.
Apply a small amount of to dry nails

 

Sublime Cuticle Exfoliant, massaging with a circular motion over the entire nail surface.
Wait two minutes with the product on to soften the most difficult cuticles.
with it

 

skin pusher

 

push back the cuticles and eliminate residual secretions from the nail plate, freeing it and making it ready for treatment.
In case of excess cuticles, these can be cut with scissors or special clippers, obtaining a finished work comparable to that obtainable with the micromotor cutter.
Share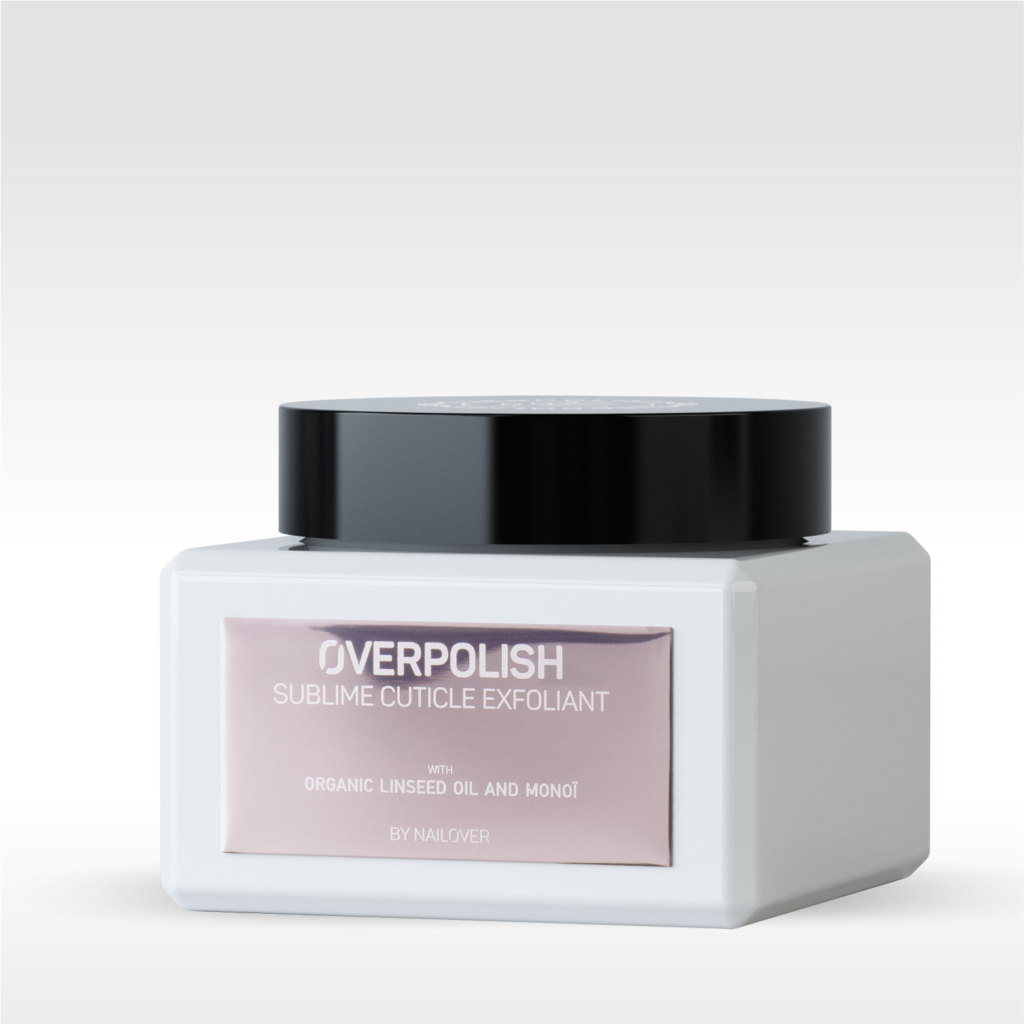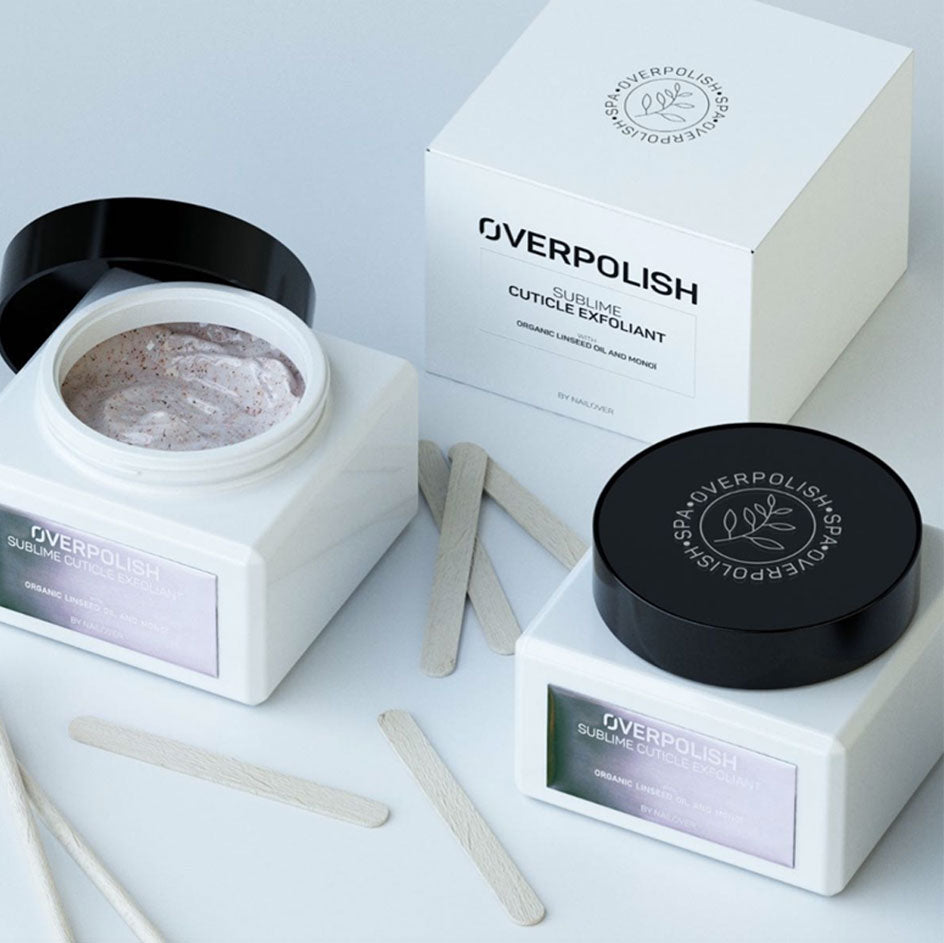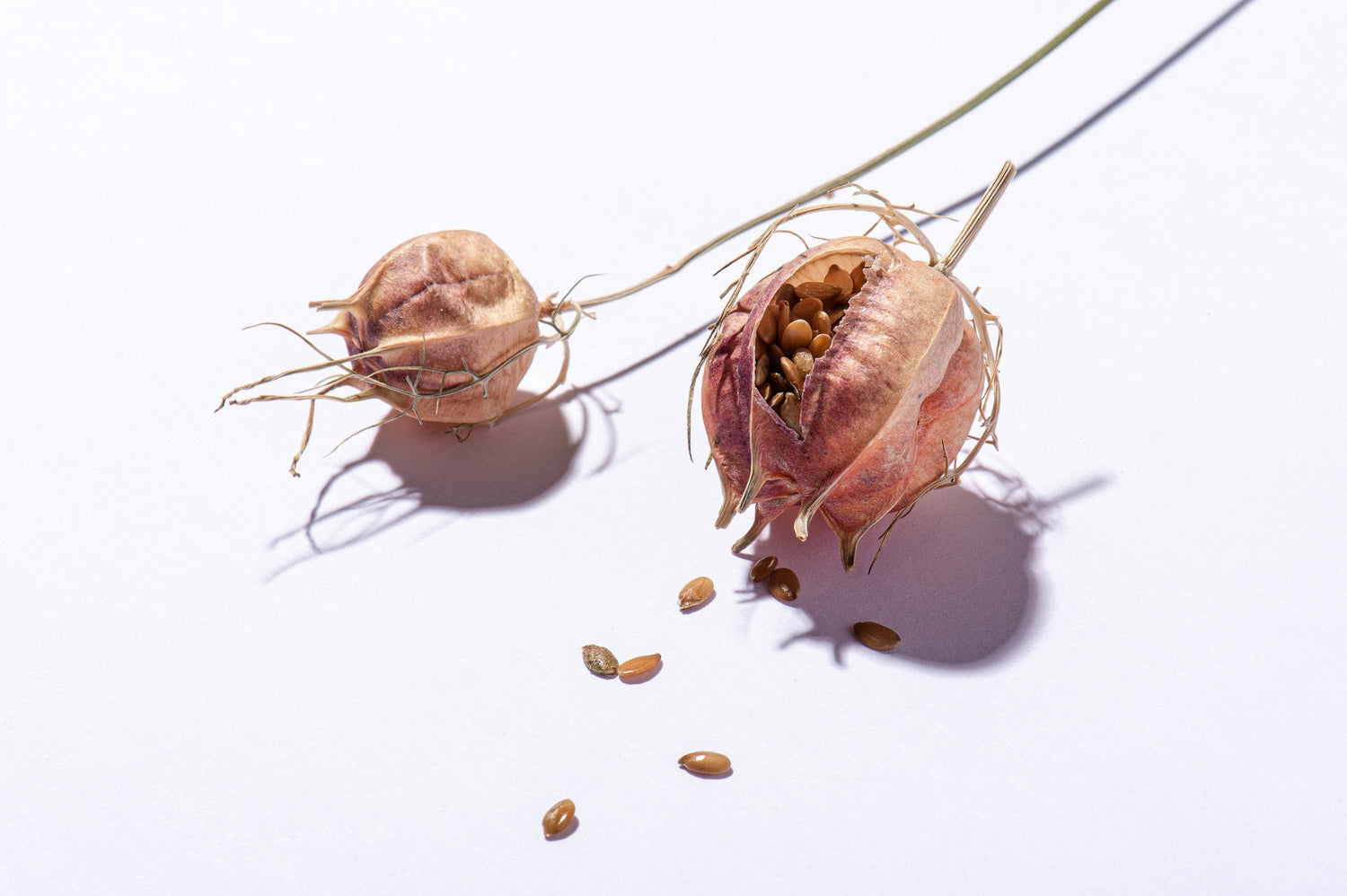 LA NOSTRA ISPIRAZIONE
Il lino rappresenta la rinascita e la purezza. Dai suoi fiori nascono i semi che possono essere trasformati in un preziosissimo olio, ricco di omega3, acidi grassi, proteine e vitamina E, tutti ingredienti necessari per garantire la salute delle unghie.

La Nostra Innovazione

Un sistema per la cura delle unghie capace di trasformare,
rinnovare e migliorare le unghie naturali immediatamente dalla
prima applicazione, oltre a colorarle e proteggerle.
Avvalendosi di un'alta concentrazione di ingredienti naturali, la linea OVERPOLISH è nata per proteggere a lungo la bellezza delle
unghie e delle mani


Plus: Linea Spa

Una linea di prodotti per accompagnare dolcemente i tuoi clienti in un percorso sensoriale tattile e olfattivo, nutrendo la pelle con ingredienti naturali e senza l'utilizzo di sostanze chimiche aggressive.
Un viaggio nel benessere non solo per unghie e mani,
ma anche per corpo e mente.